IT Consultant | Web Technologies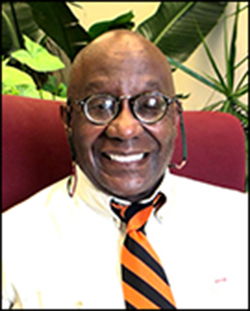 Rauf Bolden
PROFESSIONAL SUMMARY
I managed the City of Orange Beach's infrastructure build out, connecting all facilities to the fiber-optic backbone, adding VOIP Phones, using high-bandwidth capabilities for end users, enabling the city to become a Google Apps customer, virtualizing servers for on-site and off-site
backups, coded web-development enhancements and layouts.

IT DIRECTOR, CITY OF ORANGE BEACH — 2002 - 2017 (Retired)
Job Description: Under general direction the person in this position will require the skills and knowledge needed to initiate, design, maintain and upgrade automated systems within the City. The ITD will be responsible for all computer equipment and software used by the City of Orange Beach. This includes all protection and backup of system files along with software/hardware upgrades and implementation of preventative maintenance. This also includes development and maintenance of the City of Orange Beach web site. The person in this position works in conjunction with contracted personnel to assist (as needed) with carrying out all functions of the position.

As Director I managed the following for the City of Orange Beach:
• Data and wireless connections at every facility
• E-Mail and Google for desktops, laptops, iPhones, iPads and Android
devices
• Microsoft Licenses
• Fiber optics, switches, routers, backups and repairs
• VOIP Phones
• Verizon phone and tablet configurations
• Web Oversight & Management - Consistent with Section 2-187 of the
City Code - The Web-Policies Ordinance. On new CMS Site: User
Permissions, Training, Departmental Requests, Specific PHP Programming
as needed and Troubleshooting in conjunction with our contracted
Consultant.
• Osprey Camera Programming, Maintenance and Communications with
the Public
• Computer orders, repairs and warranty work with the vendor
• Contract Management for IT and Technology
• Employee support